Greek South Asian Awards 2018
A unique musical-dancing program involving artists from Greece, India, Bangladesh, Pakistan and Afghanistan took place on Saturday, May 12, 2018, at 21:00, at the National Garden of Zappeion Megaron (open air).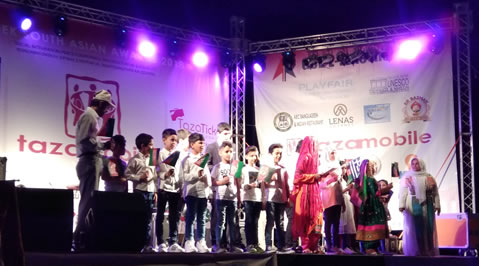 ---
The program was organized by the Zappeion Megaron and South Asian cultural associations based in Athens to help further improve friendly relations between various communities of South Asian immigrants, who live and work in Greece.
Despite the political differences and disputes that exist in their countries, South Asian immigrants live lovingly and peacefully within the Greek society, and their rich musical and cultural traditions bring them even closer.
Photos:
1. Zappeion Megaron
2. Children from Afganistan sing songs from their country.
3. The President of ELINEPA Dr Dimitrios Vassiliadis congratulates the top singer Stamatis Kokotas for his award by the South Asian Awards 2018.