Sparks of Wisdom from Greece and India
This page aims to inspire the readers by transferring some sparks of wisdom from the Greek and Indian civilizations that illuminated humanity for thousands of years. You are free to republish the below material in any medium or form.
Edited by Dimitrios Vassiliadis
---
5. Kavafy

and Krishnamurti on Freedom from Fear
---
India: Jiddu Krishnamurti
---
Greece: Constantine Kavafy
---
4.

Patanjali and Epicurus on Contentment
---


India: Patanjali 
---


Greece: Epicurus
---
 

3.

Pythagoras

and

Gandhi on

human behavior

towards animals
---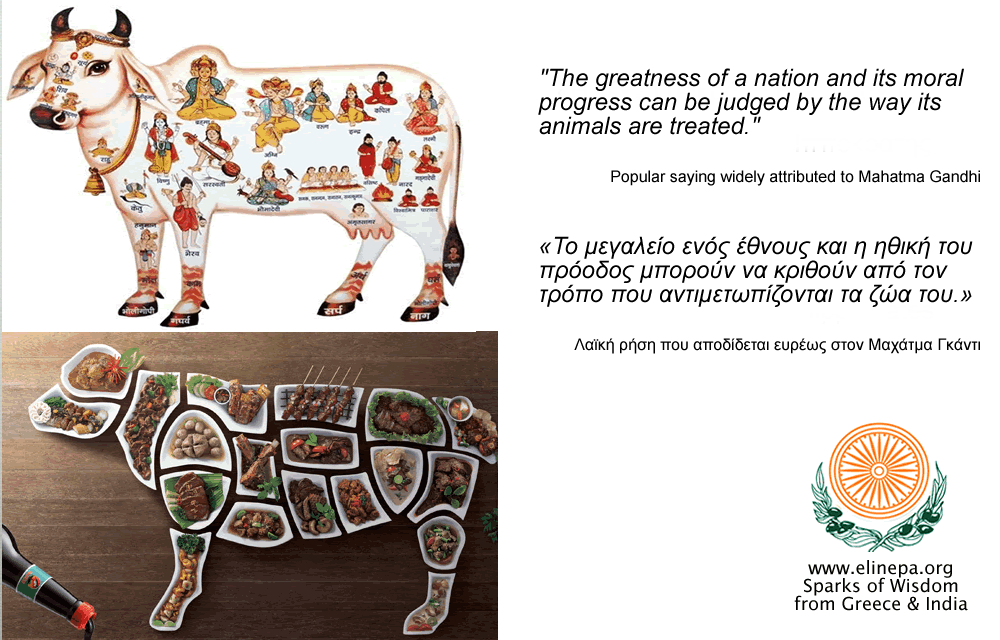 India: Gandhi
---
Greece: Pythagoras
---
2. Pausanias and the Bhagavad Gita speak of divine consciousness, which is present in all divisions of time.
India: Bhagavad Gita
---
Greece: Pausanias
---
1. Dr Bimrao Ambedkar and Nikos Kazantzakis on Religion
India: Dr. Bimrao Ambedkar
---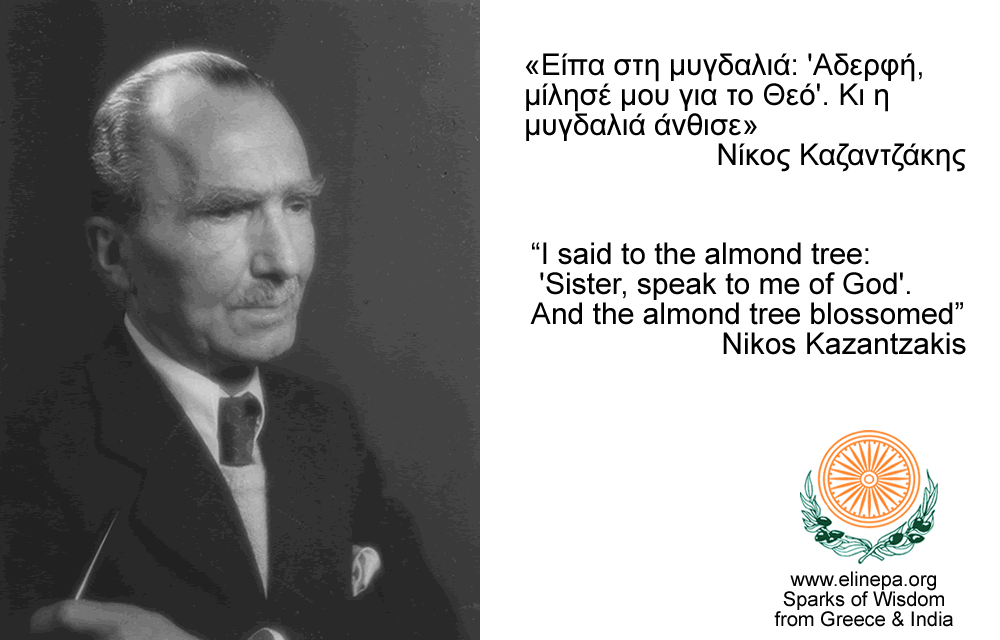 Greece: Nikos Kazantzakis