International Conference "From the Cosmopolitanism of Alexander the Great to Today"
On Tuesday, June 20, 2023, at the Great Amphitheater "I. Kapodistrias" of the War Museum, the International Conference will be held on the theme "From the cosmopolitanism of Alexander the Great to today", under the auspices of the War Museum.
From 11.30 to 13.00, there will be a tour of the library and the exhibition "M. Alexandros" of the 1st floor and from 14.00 the work of the Conference will begin, with many distinguished guest speakers from Greece and abroad. Among the speakers, distinguished Professor Osmund Bopearachchi, from the University of Berkeley and Professor Emeritus for Research at the CNRS Centre National de Recherche Scientifique-Paris and an international authority on Hellenistic art and numismatics. The President of the Scientific Committee is Professor Antonios Kounadis, former President of the Academy of Athens.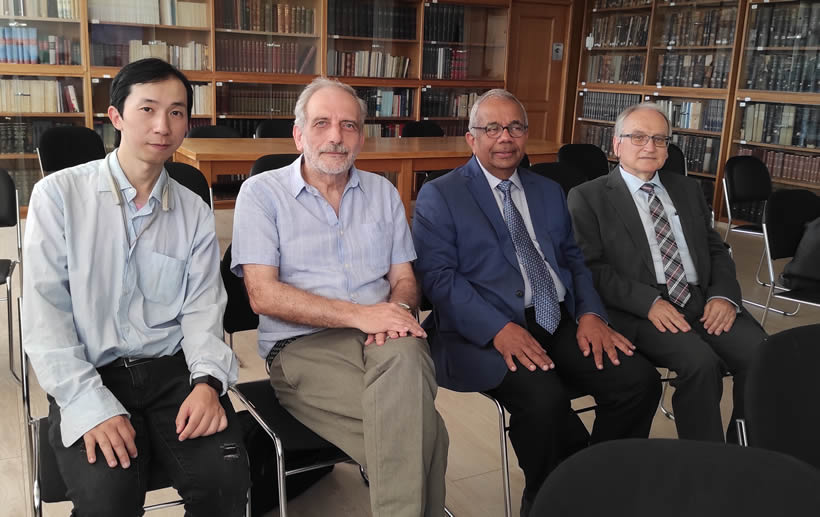 (From Left) Mr. Chenzhen Yu, Ph.D. Candidate-Democritus University, Dr. Dimitrios Vassiliadis, Chairman of ELINEPA, Prof. Osmund Bopearachchi, Emeritus Director of Research of the French National Centre for Scientific Research, and Prof.  Xenofon Moussas, Space Physics, University of Athens at the International Conference on the Cosmopolitanism Alexander the Great.
FREE ENTRANCE